Backyard Pool & Spa Builders
Qualify For A Free Upgrade On Your Backyard Fiberglass Pool
$3,200 Free Colour Upgrade with the purchase of a fiberglass pool. Fill out a form to qualify.
ESCAPE

FROM THE WORLD WITHOUT LEAVING THE
COMFORTS OF YOUR HOME WITH AN

ELITE POOL

!
Congratulations, you've just discovered the finest quality fiberglass pool company in Canada, Elite Pool Builders.
Owning an Elite fiberglass pool or spa comes with some distinct advantages. Along with the flexibility to choose the perfect design for your home and budget, you'll also enjoy a pool that is created to minimize maintenance and expense. The thought, care and craftsmanship we put into each of our pools allows them to stand the test of time, simply and beautifully.  We are Ontario's leader in fiberglass pools and an official Viking Pools dealer.
With Elite Fiberglass pools, you'll not only own the best pool available on the market. You'll also be gaining the expertise and experience that helped pioneer the fiberglass revolution.
Fiberglass Pools Specialists
Elite Pool Builders are a carefully selected group of people who have a distinct passion for craftsmanship and integrity. These experienced builders will use a variety of textures, colours and styles to create the fiberglass pool of your dreams.
An Elite Pool is more than a simple backyard addition; it's a reflection of your lifestyle, designed to complement your home and your family.
There is nothing quite like Elite fiberglass swimming pool in your backyard. The exquisite beauty of the pool, even when it's not in use, is unsurpassed. Spend a fun-filled day with family and friends or sit and watch the moonlight shine off the crystal blue water and know that you have created this private oasis.
Over 80 Pool Layouts Available!
We offer the most pool layouts out of everyone in the industry. This way, you will always be able to find the pool of your dreams.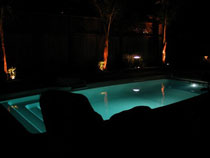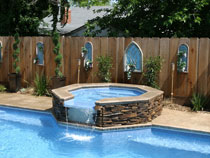 TESTIMONIALS
"This was so worth it, thank you from our family" 2018
"We are having so much fun with the pool, thank you" 2018
"Thank you so much for making the construction process simple"

2017
"Thank you for providing the guidance we needed to make good choices. We love our pool."

2016
"You answered your phone in January and were so helpful. That's why we bought from your company."

2017
"We love our pool and appreciate the simplicity of dealing with the owner directly"

2009
"We're very busy and it was important to have someone provide a turn key solution and you did."

2011
"We made arrangements with another company and they couldn't get things done. You made yourself available and made sure that we were taken care of thanks again"

2010
"We bought the pool it was an easy process. It didn't take long and the pool and backyard are amazing".

2016